The weeklong combined event of the STM annual dinner and conference followed by the Frankfurt Book Fair can be an intensive affair. Thousands of publishers from around the world come together to discuss collaborations, technology, sales, challenges, and opportunities. For some, it offers a great opportunity to run into friends and colleagues in the scholarly publishing space. This year, research integrity, technology and AI, and open access ruled conversations.  
Frankfurter Buchmesse/Frankfurt Book Fair this year was special. The world's largest trade fair for books, which sees the highest representation by publishers, was celebrating its 75th anniversary.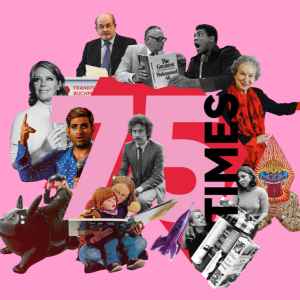 Image source: buchmesse.de/en
Also, after almost a decade of attending the event, Cactus Communications (CACTUS) was exhibiting for the first time. In the last one year, we have made great strides in the space of AI-powered solutions for publishers and we felt this was a great opportunity to showcase our new offerings. Good thing I was accompanied by Nishchay Shah, CTO, and Pablo Palmeiro, Senior Vice President, Publisher, Society and Corporate Partnerships.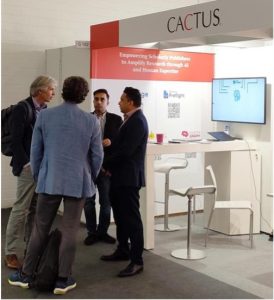 A few days before the events, we heard about Brill and De Gruyter joining hands. It was great to see two established publishers coming together. And the news about the American Chemical Society (ACS) acquiring ChronosHub clearly shows key players acknowledging the need for new infrastructure to manage open access publishing. The STM dinner was abuzz with these announcements.
CACTUS was not to be left behind. We announced the launch of Paperpal Copilot, a gen AI-powered tool that helps researchers write papers in half the time, and Preflight for Editorial Desk, which uses AI and human expertise to help journal desks run checks for research integrity, language quality, and technical compliance.
We had the opportunity to showcase these offerings to our old and new publisher partners. Both offerings were very well received and I'm looking forward to helping other publishers leverage our proprietary AI and human expertise to improve their workflow and revenue.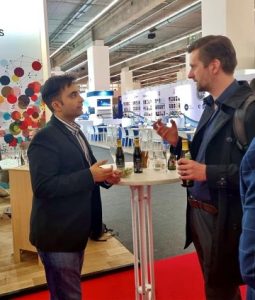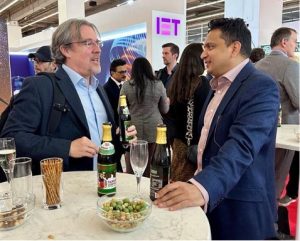 We also announced our partnership with Morressier and the American Society of Microbiology (ASM), two major publishers. Under these partnerships, submitting authors will be able to run pre-submission checks using CACTUS's Paperpal Preflight product.
A few key themes from the STM Conference and Frankfurt Book Fair resonated with me:
In-person meetings are back. This does not mean that online conferences are dead. After all, they are inclusive in a way onsite conferences cannot be. For example, people not restricted by travel and cost can participate in online conferences. But the enthusiasm in meeting colleagues face to face was quite evident and it cannot be replicated in online conferences.
Collaborations will continue to grow. The industry continues to be very collaborative and is more open to partnerships than ever before. This was quite evident from the announcements made before and at the fair.
AI is no longer just a buzzword but a very well-understood concept in the industry. I saw a marked difference in the quality and depth of conversations and came back with a few very interesting ideas around automation. Publishers were very welcoming in discussing ideas around using AI to improve efficiency and reduce operational costs.
Research integrity and peer review, the two key cornerstones of scholarly publishing, remain the most important pillars. There is a broad agreement among stakeholders that a hybrid solution – automation plus human checks – is the way to go.
We need new business models. The push towards open access has put tremendous pressure on existing business models and publishers are more open than before to exploring new ideas.
I feel quite optimistic about how we are supporting scholarly publishers and societies in meeting their strategic objectives.
If you would like to discuss research integrity, peer review support, author services, or improving efficiencies using AI, please connect with me at nikeshg@cactusglobal.com or LinkedIn. I also discuss these topics with KOLs and industry leaders in my podcast Insights Xchange. You can catch it on Spotify, Apple Podcasts, Google Podcasts, and YouTube.
Looking forward to next year already!
The STM Annual Conference and Dinner (Oct 16-17) and Frankfurter Buchmesse (Oct 18-22) were held in Frankfurt, Germany.