Transforming academia through quality publication services
Founded in 2002, Editage is driven by the commitment to accelerate global research communication. It offers a bouquet of expert-led publication support services to academic authors. It equips them with the knowledge of the best industry practices through comprehensive author education and learning programs.
Editage has over 2,000 native English editors and one of the largest in-house editing teams in the industry, whose combined expertise covers over 1,300 subjects and who are committed to delivering high-quality editorial support while adhering to the highest standards of publication ethics.
Editage is a proud member of several industry organizations such as the Committee on Publication Ethics (COPE) and has the largest number of Certified Medical Publication Professionals (CMPP) and editors certified by the prestigious Board of Editors in the Life Sciences (BELS).
---
Our Vision
We are committed to supporting scholars transcend geographical and language barriers, and bridging the gap between authors and publishers to facilitate the publication of high-quality research.
---
Our Offerings
Editage offers comprehensive, end-to-end publication support and services to authors, publishers, journals, and societies. With a firm understanding of the importance of brand value, we work with universities and educational institutions to augment their brand identity and offer top-quality, professional support in each stage of the publication process.
Academic Editing
Our team carries out thorough checks and helps produce error-free manuscripts that adhere to the expected standards of the target publication.
Academic Translation
We help authors from non-English-speaking backgrounds present their ideas in English and assist publications by localizing guides to make them accessible to a wider audience.
Publication Support
We offer dedicated support across nine stages in the publication process, from choosing the right journal to technical review and even post-publication support.
Transcription and Narration
We provide expert transcription and narration services by communication professionals who provide output that meets the business needs and considers cultural nuances.
Client Speak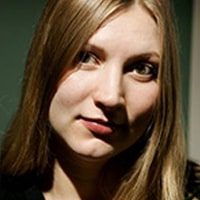 We are using Editage services for proofreading, since they are far the best you can find online. We are confident using Editage because they always deliver in time, suggest good examples in rewriting and have very creative way of thinking - just precisely what we need. We will surely continue our cooperation and recommend their service for everyone looking for highly professional proofreading. Editage's correctors don't just proofread your text and correct the grammar mistakes, they CARE about the language quality of the paper you would publish. They are very stylish - and that's what the modern world demands the most.
Maria Folming
Founder,
Business philosophy
The unique and extremely helpful thing about Editage is its professionalism and punctuality! For non-native authors, Editage makes your writing language more academically and professionally. Thus more chance to getting publish.
Poowin Bunyavejchewin
Lecturer,
Walailak University, School of Liberal Arts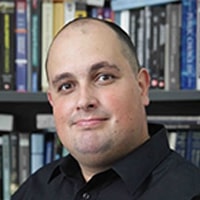 Editage has not only helped me in proofreading my articles but also successfully guided me in the selection of journals. Great service! The comments from the editor really help me guide my writing and how I shape my argument. It is one of the best features of this servicernrn
Tiago Freire
Lecturer,
Xi'an JiaoTong-Liverpool University
Find Out More About Us
Global trusted advisors for your research needs