We are proud to be a remote-first organization
Work from home and flexi-time has been part of our culture since inception. After a year of working remotely during the pandemic, Cactizens voiced their future work preference and here we are! As a full-time employee, you will have opportunities to meet your team, work with colleagues in your city, and connect with other Cactizens while also enjoying complete flexibility on where you live (within your own country) and how you plan your day. As a freelancer or contractor, you are a complete digital nomad with the whole world as your canvas!
What does remote-first mean at CACTUS?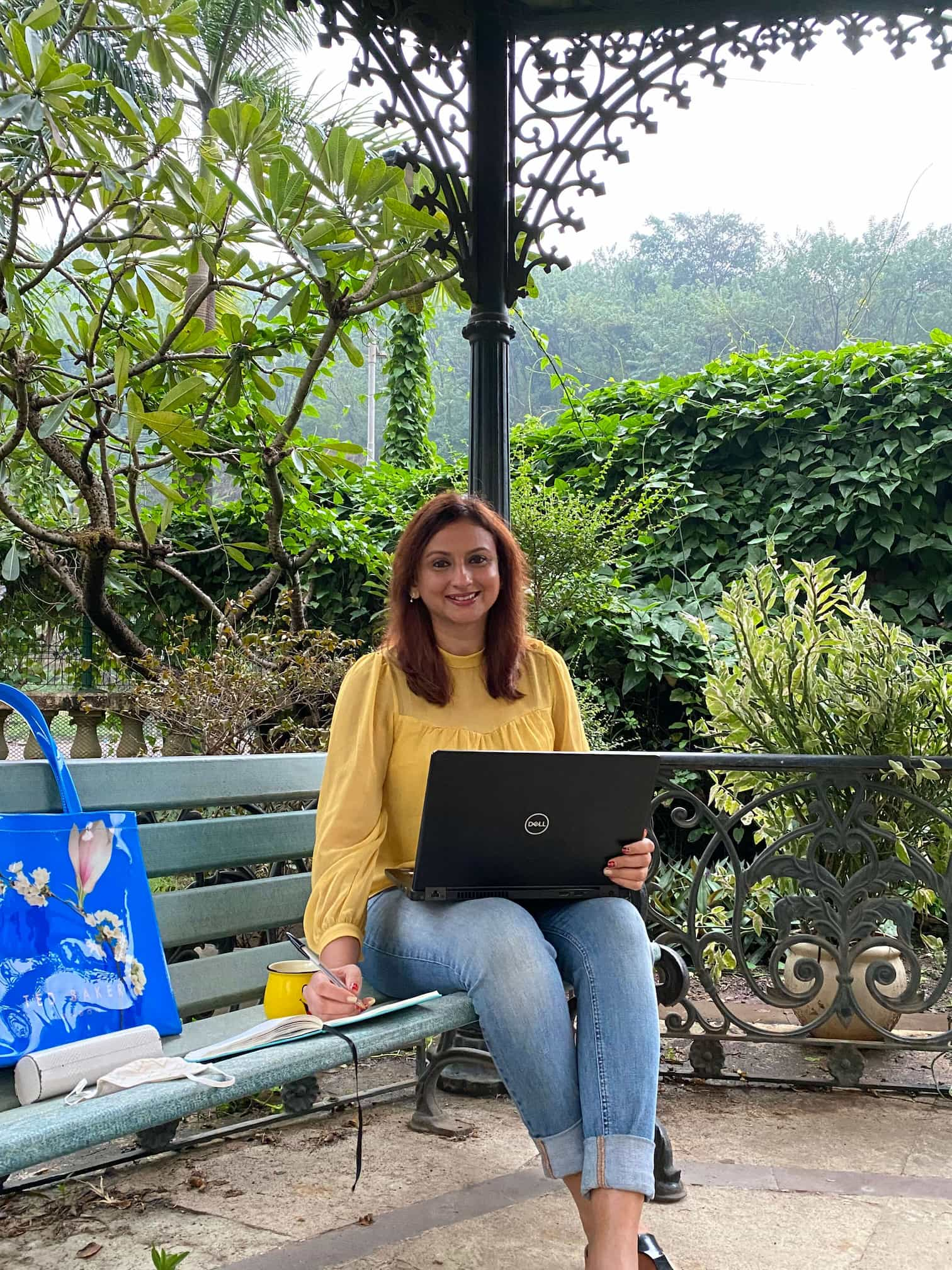 Work from anywhere
A quaint village on the outskirts of the Himalayas, a bustling café in the heart of Shanghai, or a shack by the beach in the Maldives - your country is your canvas! And if you're a full-time Cactizen who WANTS to work from an office setup, you'll be able to work out of a co-working space that we partner with!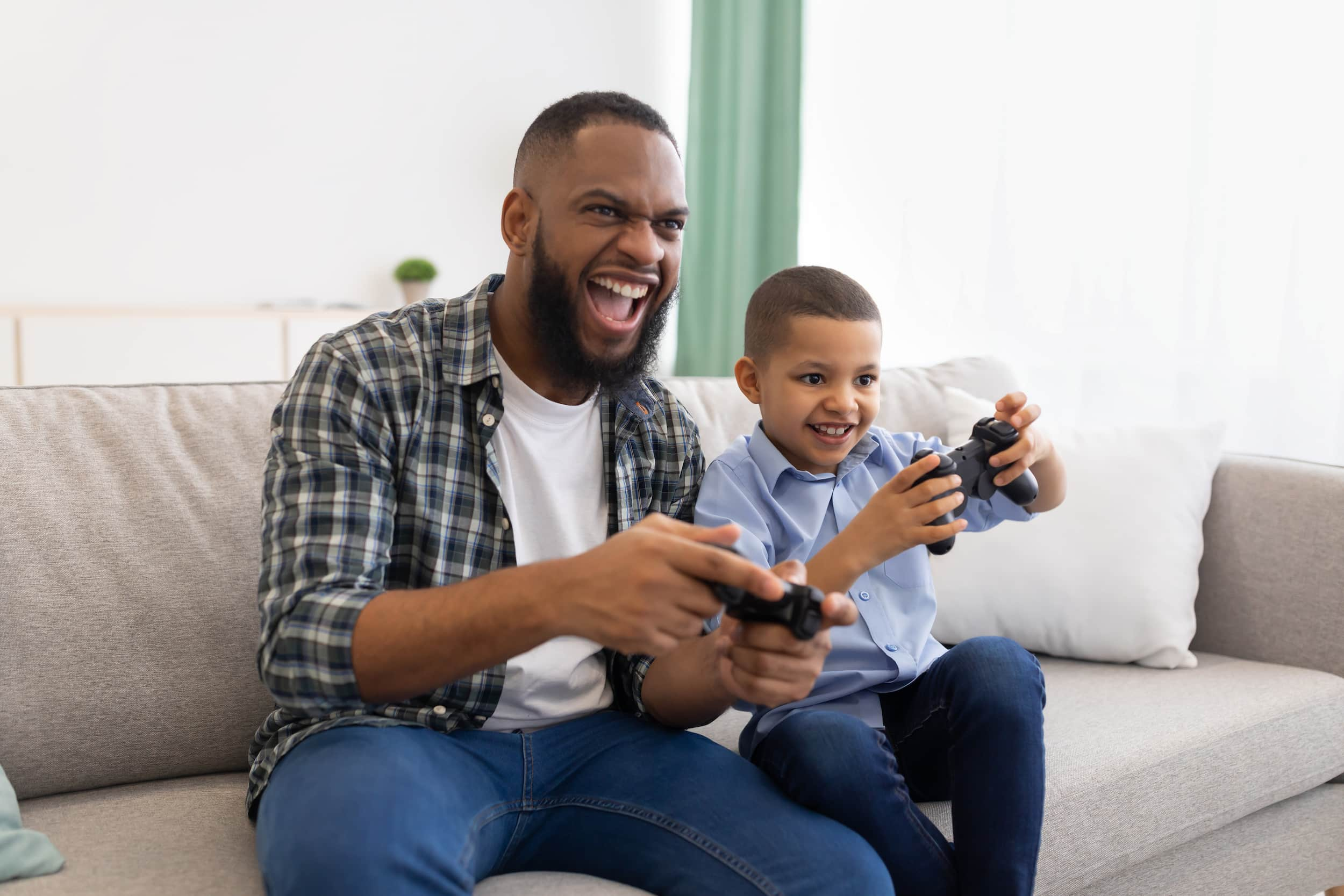 Work-life Integration
Want to take your kid out for ice-cream after lunch? Or run some quick errands for the house? Go for it. You get the flexibility to plan your day however you like, as long as you are on top of tasks and deliver what is needed!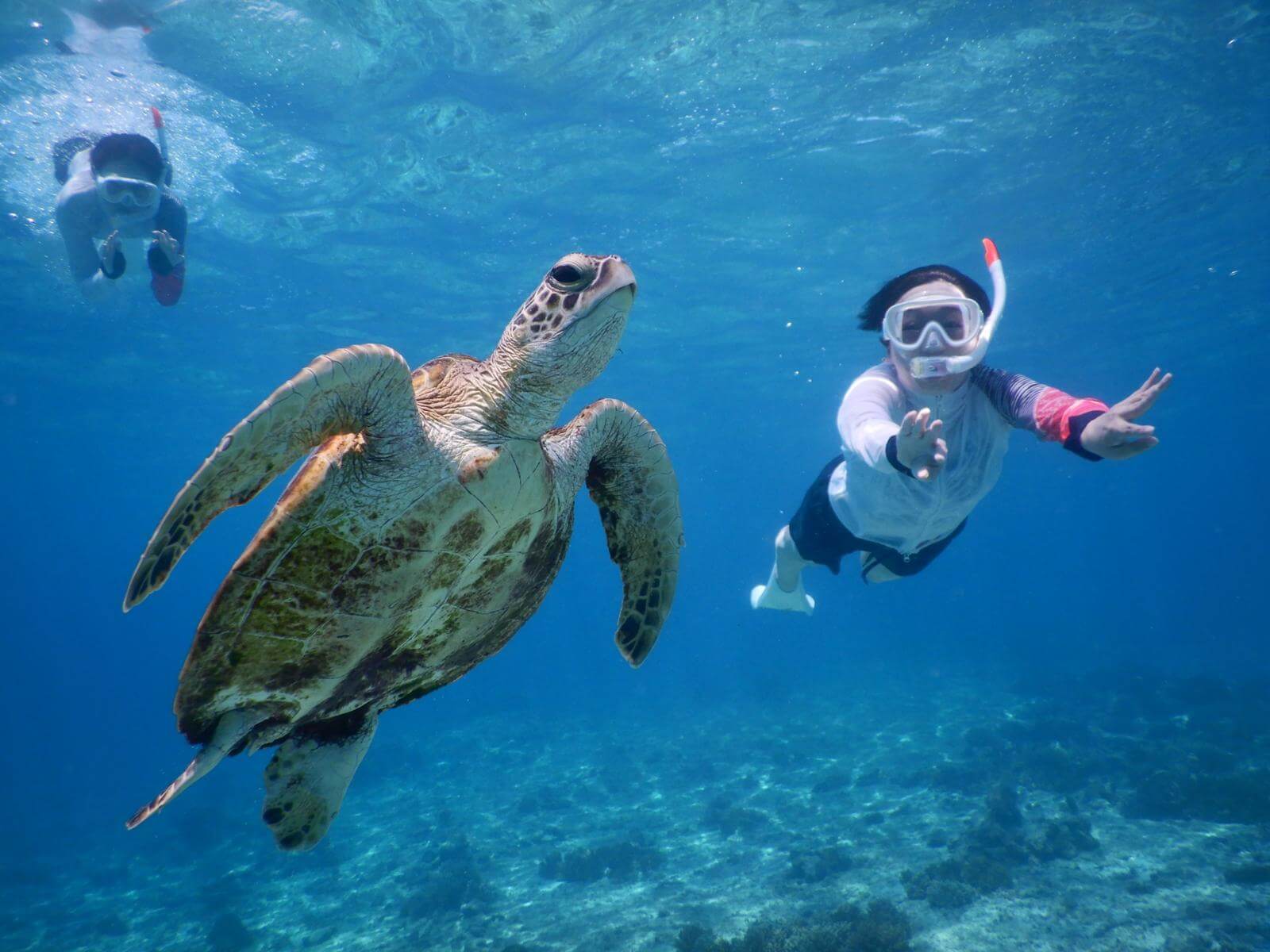 Personal growth
Be it dance classes, yoga, or rekindling your passion for art –being remote-first allows you to plan your time the way you want it, pursue your passion, and spend time with family without compromising on your career growth.
Cactizen Speak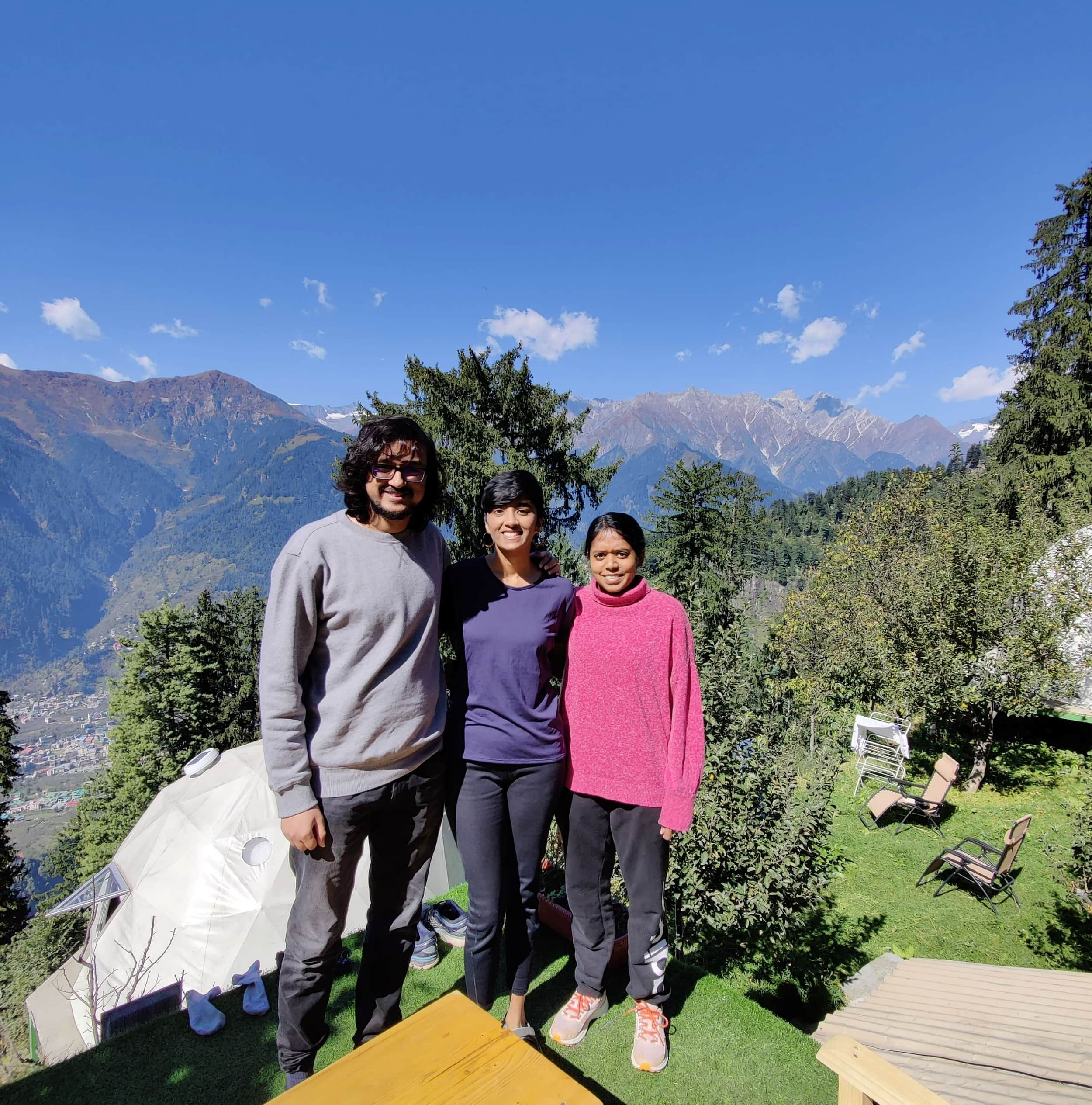 The plan to go on a workcation together materialized quite suddenly toward the end of September 2021, as we decided one day that we didn't want to be limited to working out of our homes in Bangalore, India. The result? We managed to execute a five-week trip encompassing visits to Nainital, Rishikesh, Chandigarh, Manali, and Bir — some very beautiful places in Northern India. The hilly town of Manali stole our hearts with its perfect hot-chocolate-friendly weather and pristine landscapes, and here's a picture of us there amidst the hills. Needless to say, it was really hard to leave and return home, but we'll formulate our next travel plan soon enough!
Jeremy Elengical, Kanya Murali, Radha Sekar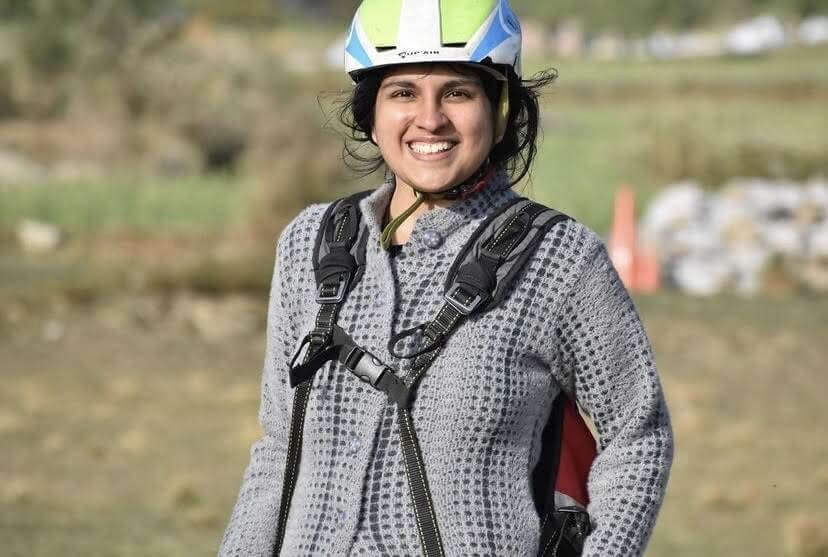 In March this year, I took off on a month-long trip to Dharamshala in north India, with my mother. The plan was to work out of this beautiful place and use every opportunity I got to explore the area. The balcony of the apartment I rented became my workstation. The owners of the apartment were associated with an organization for rural development, and I conducted a session on publishing the outcomes of their projects, given my work background. I went paragliding in Bir—my fifth time! I love coming back here for the surreal experience it offers; flying over the Himalayas at such lofty heights, boundaries cease to exist, and the smallness of vast terrains places things in perspective. During this trip, news of my promotion to Lead, Skill Development, was shared with team members. To celebrate, my mother and I took a happy stroll in Kangra valley. My mother managed to source a cake from a local bakery, and we had a small celebration with friends and family over Zoom at night.
Hema Thakur
Awards and Achievements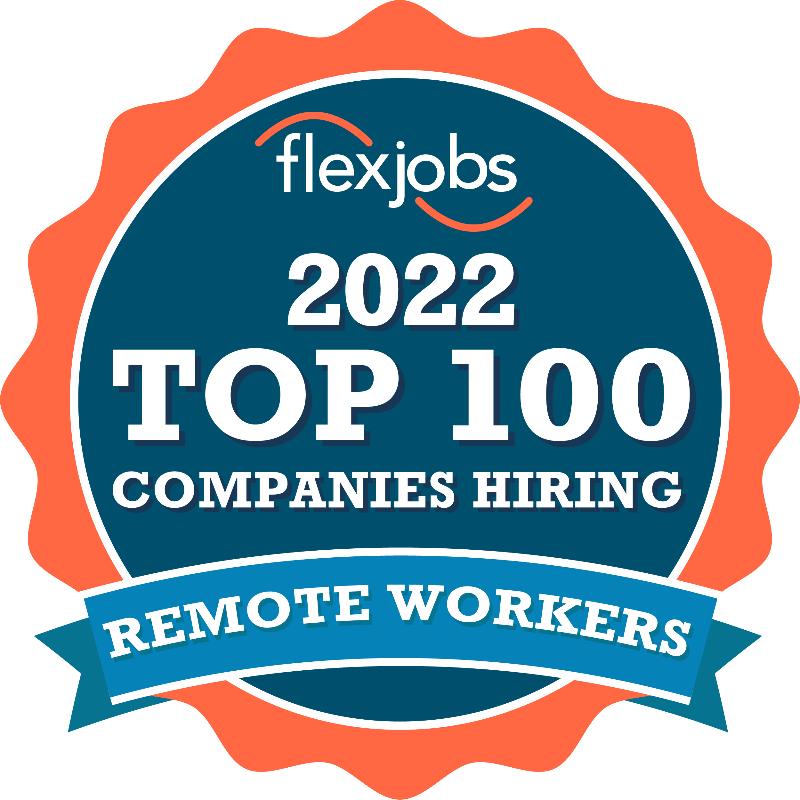 #18 among the Top 100 Companies for Remote Jobs 2022

Best Companies for Millennials 2019

Top 10 Safe Places to Work 2019

Best Organization for Women Empowerment/Women Talent Development 2019
Fraud Alert
All authorized CACTUS recruiters use @cactusglobal.com and/or @talent.icims.eu email addresses. Please do not entertain job offers or interview requests from anyone using other domain names.
CACTUS recruiters will never ask for money/fees to process your job application.
All job applications are processed by our in-house recruiters. We are not associated with any third parties.
If you are unsure about the authenticity of any emails/communication from people claiming to represent CACTUS, please contact ta@cactusglobal.com and we will get back to you with a confirmation.
Please refrain from sending your CV or any other enquiries to this email address as this account is solely dedicated to the monitoring and reporting of fraudulent activities.